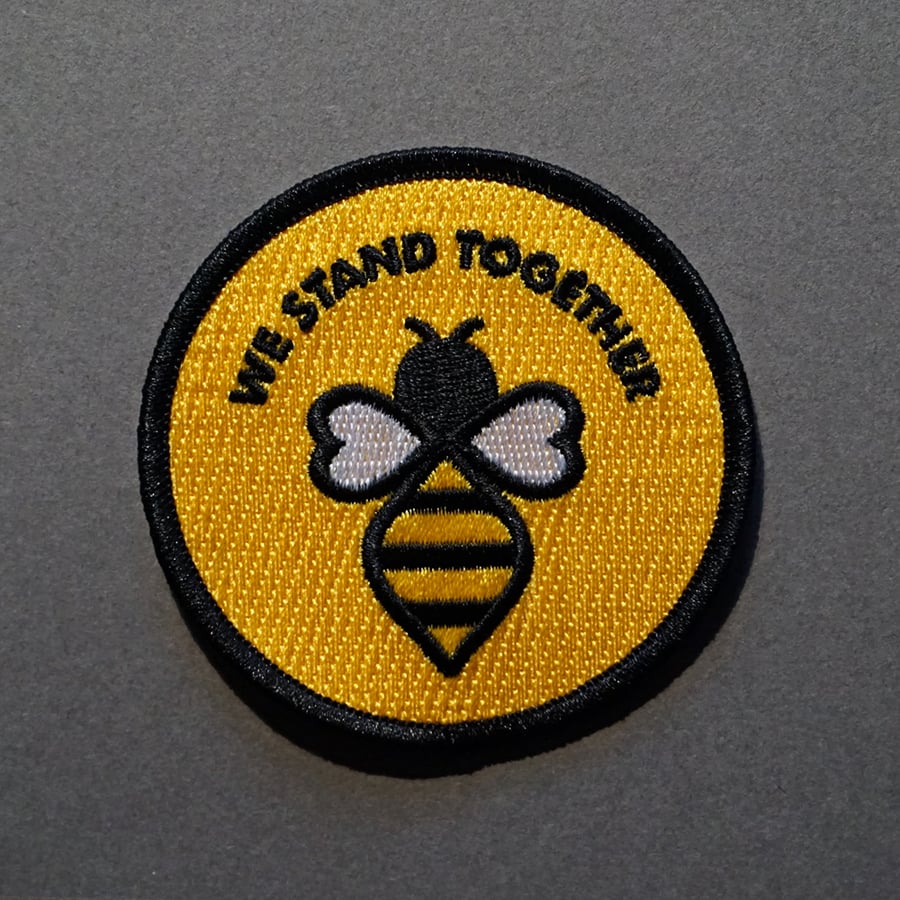 Manchester #WeStandTogether Bee Iron-On Patch
£

3.00
I designed this embroidered iron-on patch in response to the terrible events that happened at Manchester Arena on 22nd May 2017. I wanted to raise money to support victims and their families following the explosion at the Arena, which killed 22 people and injured over 100 more. Profits from every patch sold will be donated to the fund, which you can learn more at Just Giving.
The patch features Manchester's famous worker bee and has hearts for wings. It measures 7cm across, is iron-on and has been made in the UK. This listing is for 1 patch and each patch will be shipped in a hard backed envelope and sent first class. Shipping will begin on 15th July.
To iron on the patch, follow the following steps:
1. Set the iron to the hottest setting without any steam and water
2. Position the patch and cover with a tea towel, sheet, pillowcase etc
3. Iron over the patch for 30 seconds, turn over and iron the other side for a following 30 seconds.
Denim or thick cotton are the best material to attach a patch to and for a more secure attachment, also sew the patch onto the garment. For more information about iron on patches, read Wikihow's Iron on a Patch article.
Any questions about this item? Feel free to send me an email!